I found out yesterday that I won Etsy Fort Worth's January Craft Challenge to upcycle sushi trays. The picture at the top of this post features two designs from my entry. Thank you to everyone who voted for the challenge entries. Please take a moment to check out the other entries:
Sushi Tray Mobile by Julie is Coco and Cocoa
Cuff Bracelet by Bespangled Jewelry






Leather and Woven Wire Choker by Beadtanical Buzz

I would also love it if you would take a moment to check the awesome write-up about me on the
Etsy Fort Worth blog
. The
February Craft Challenge
has started and this month's item is empty thread spools. Luckily, I have a habit of keeping anything I could possibly use in a future crafty project, so I have a small pile of vintage wood spools and some plastic ones. Now if only I could figure out what I want to make.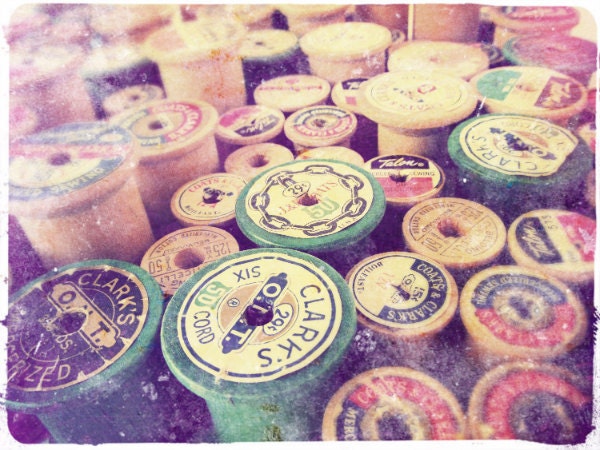 "Milk Eyed Mender" by miss quite contrary